Let's kick off this garden season together! We will have tables setup outside, in the south parking lot, with displays, information, and other resources.
Learn more and register below.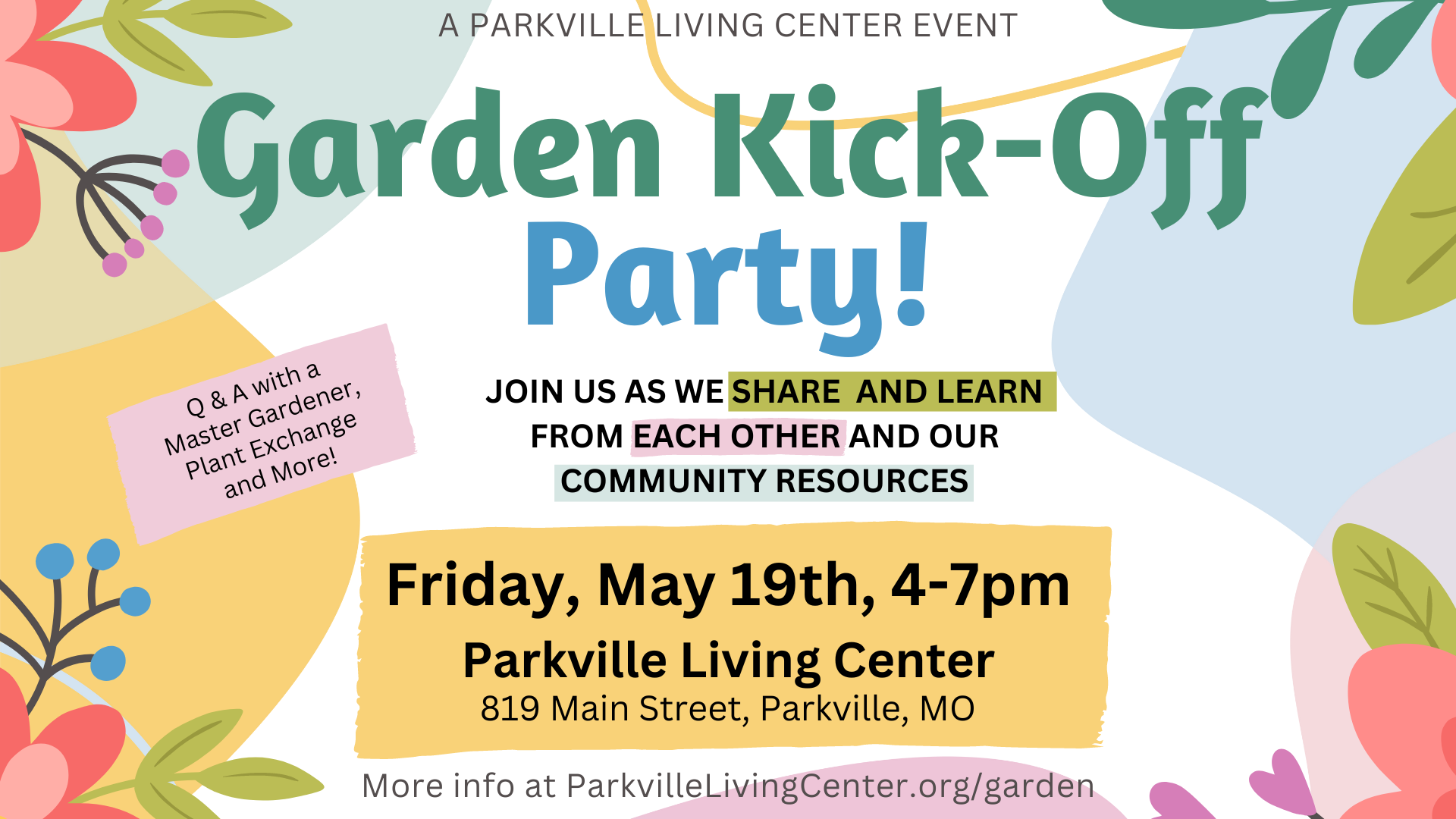 Friday, May 19th – 4 to 7pm
Come out to meet MU Extension Master Gardner, discuss soil, natives, invasive species, and more!
To register for a table, complete this form.
Become a Volunteer Today
The Parkville Living Center (PLC) is a new type of community center, one that prioritizes relationship. By signing up you will be able to plug into the needs and resources of our community. Shortly after sign up someone from the PLC will contact you with more information.
Contact Us
Get in Touch. Get Involved.
This dynamic offering depends on you, our community. Reach out, even if you are not sure why, and we can talk about whatever is on your mind.
819 Main St. Parkville, MO 64152