Parkville Living Center Pet Power
Nurturing Paws-Abilities
Pet Power has been serving local communities for nearly 25 years with a mission of enhancing communications and relationships between generations and with those in facilities or in group settings with the help of animal companions. The Parkville Living Center has partnered with Pet Power to continue this amazing volunteer-led program.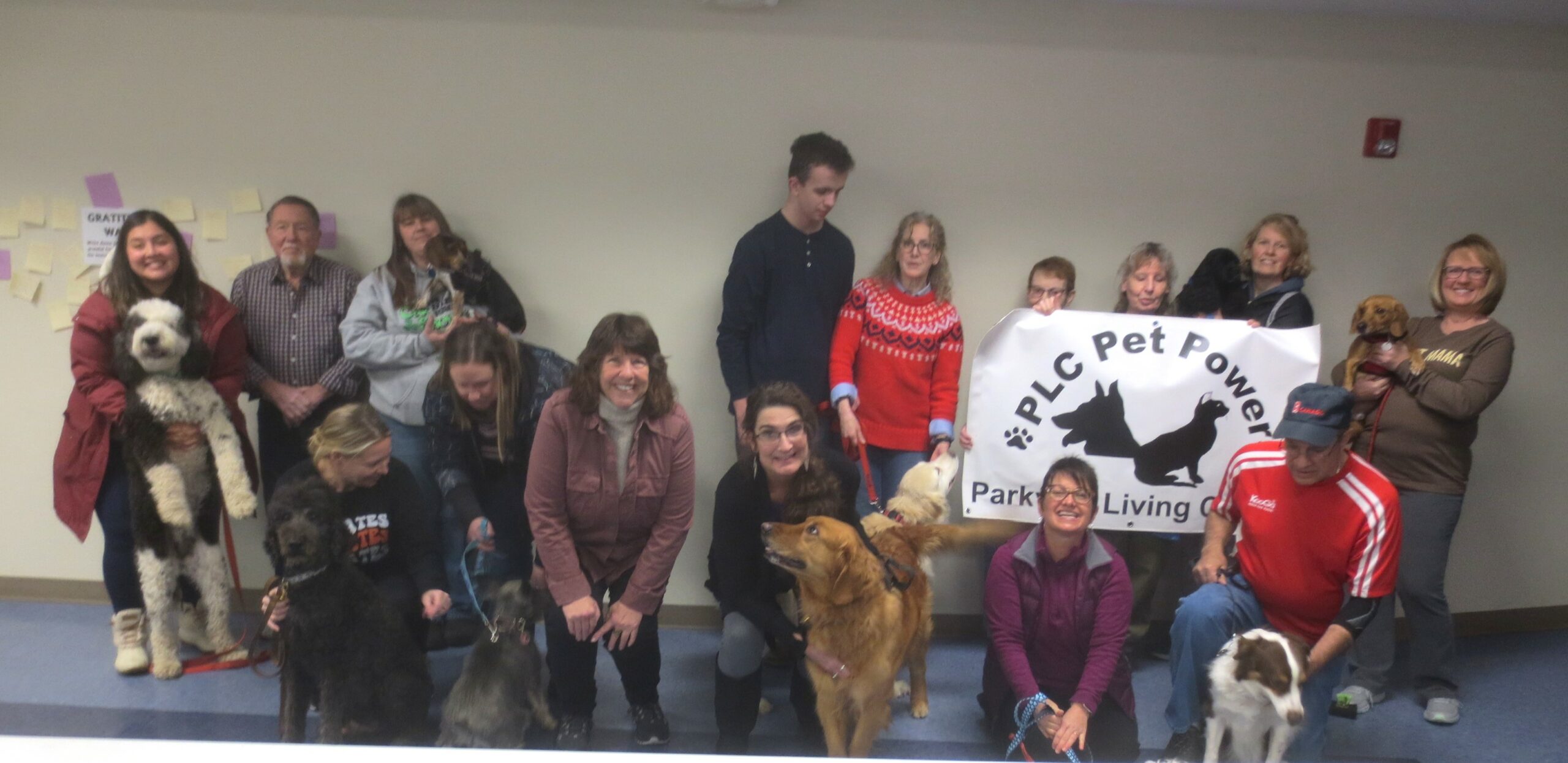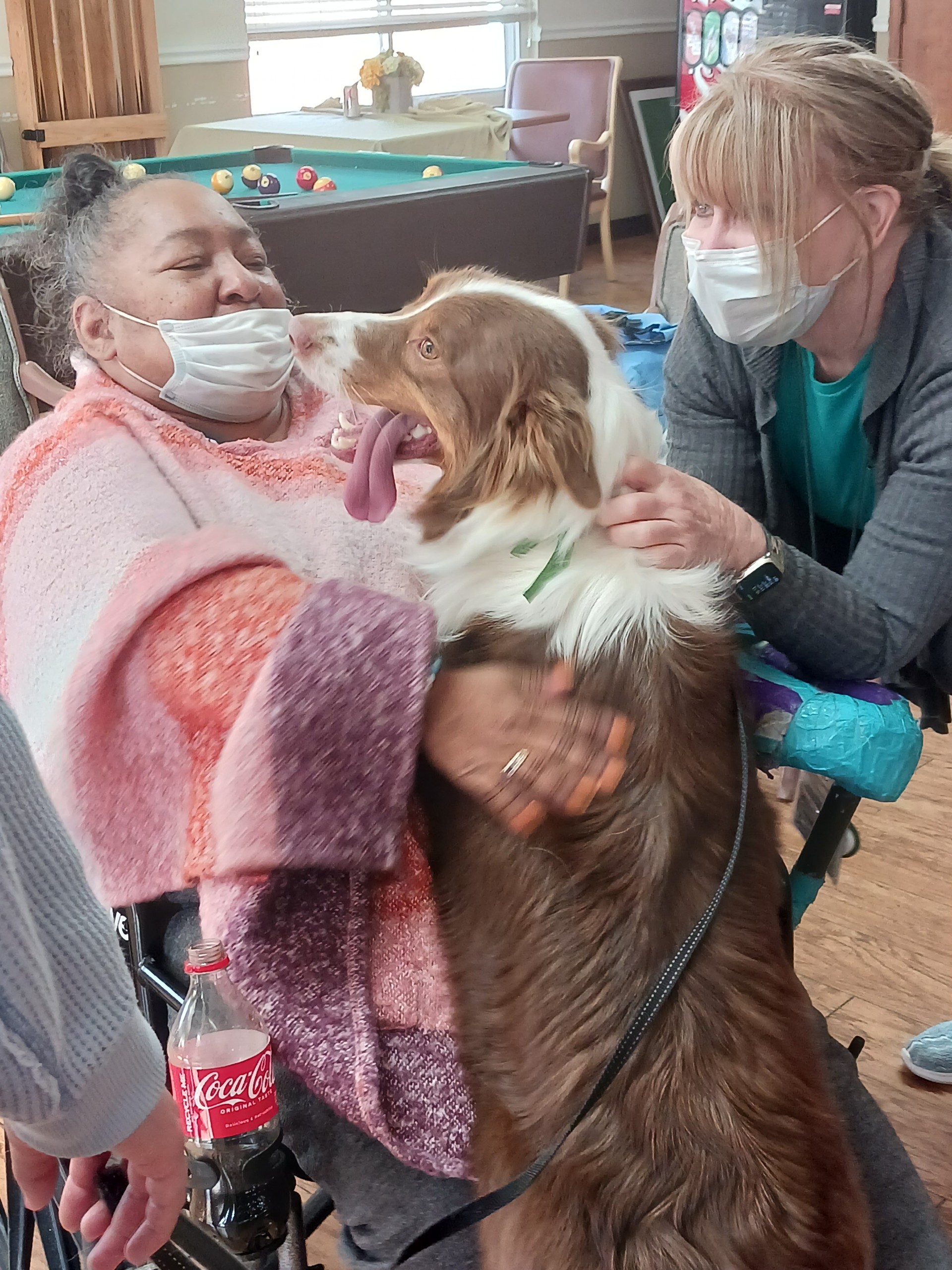 Pet Power was originally formed nearly 25 years ago by Sharen Hunt with the support and council committee of MU Extension Platte County. Pet Power started working with local pet owners and veterinarians to develop a Volunteer Contract, Health Form and Pet Temperament Test, which pet owning volunteers would need to have their pets pass, per the local veterinarian, in order to then take their pets as comfort/emotional-support animals to our northland senior and group living facilities. Over the years Pet Power has has created numerous positive impacts the lives of many northlanders. Today this legacy continues under the umbrella of the Parkville Living Center.
---
"The unconditional acceptance by animals is excellent therapy for people with physical, emotional, social and mental challenges, as well as those in crisis situations,"
---
Pet Power operates with three major components;
Veterinarians, Volunteers and Sites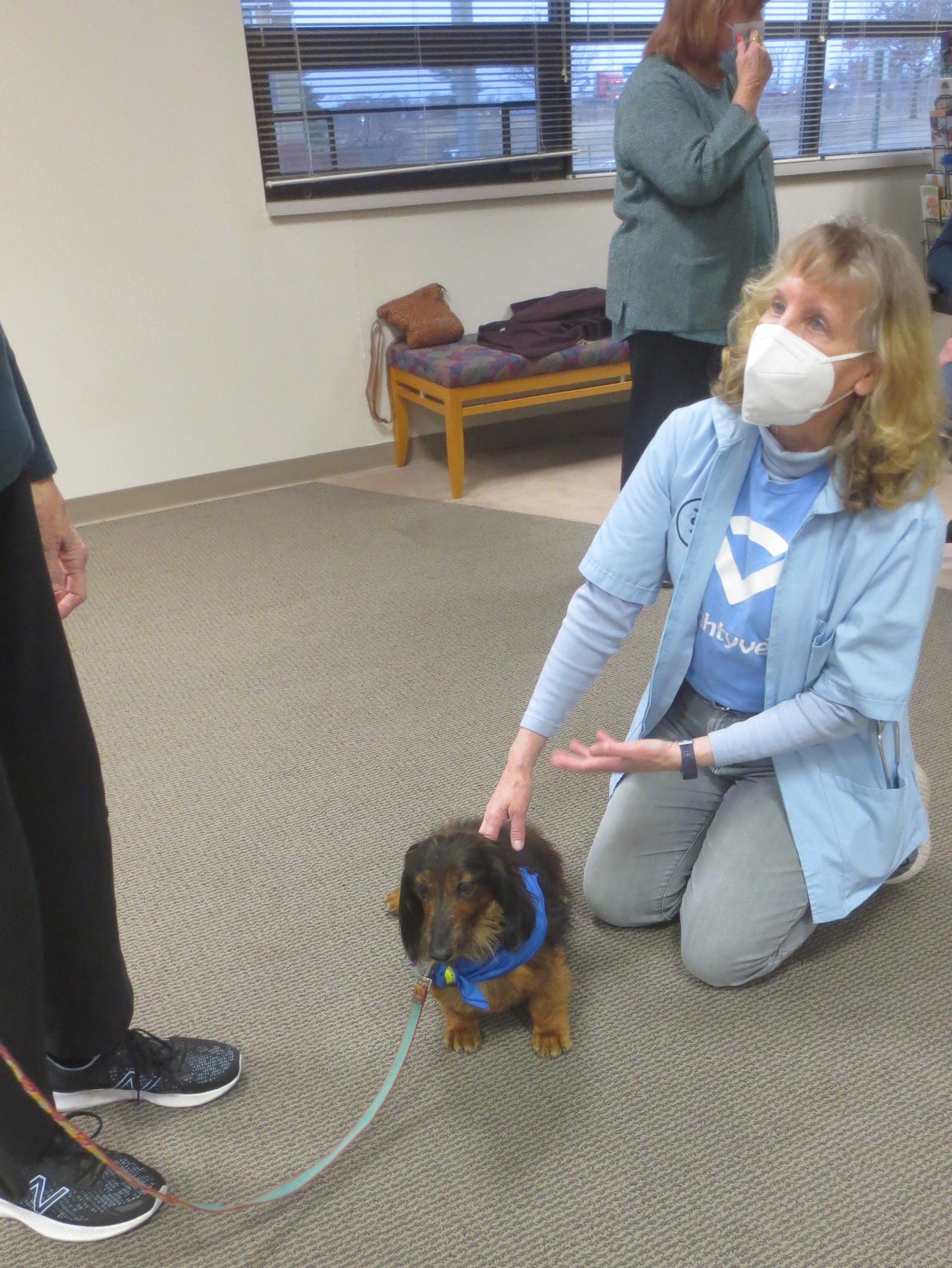 Veterinarians
Pet Power depends on professional expertise, assessments and health/safety regulations. Our veterinarians certify volunteer pets annually to ensure the utmost safety and compassion are present in our pets and their owners. Pets must be up to date in immunizations and other health requirements.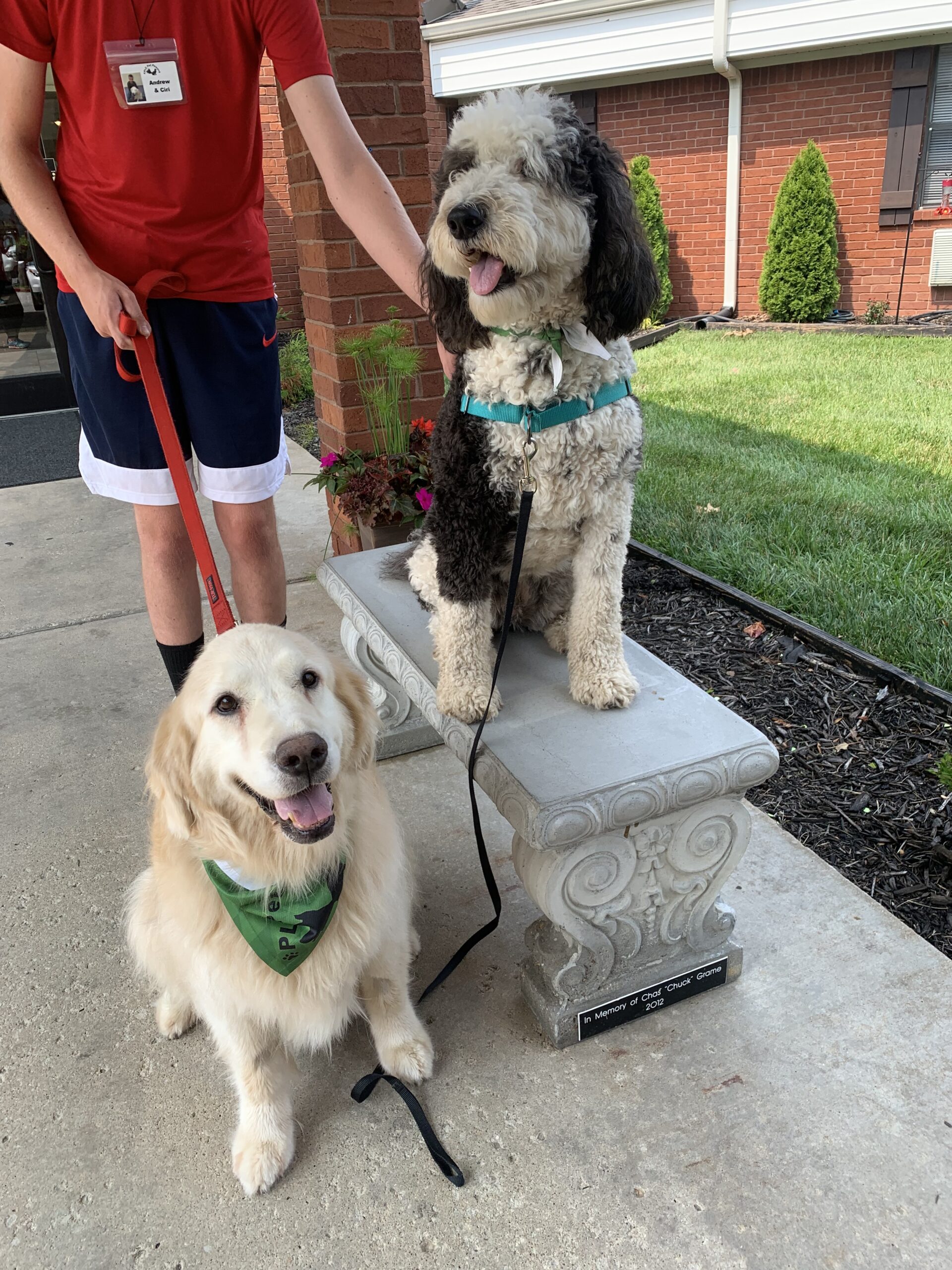 Volunteers
Our volunteers are the heart and soul of this program. They are dedicated to the wellbeing of their pets as well as sharing the power of unconditional love that their pets are able to show. Our volunteers are empowered through orientations to engage with sites according to their personal schedules.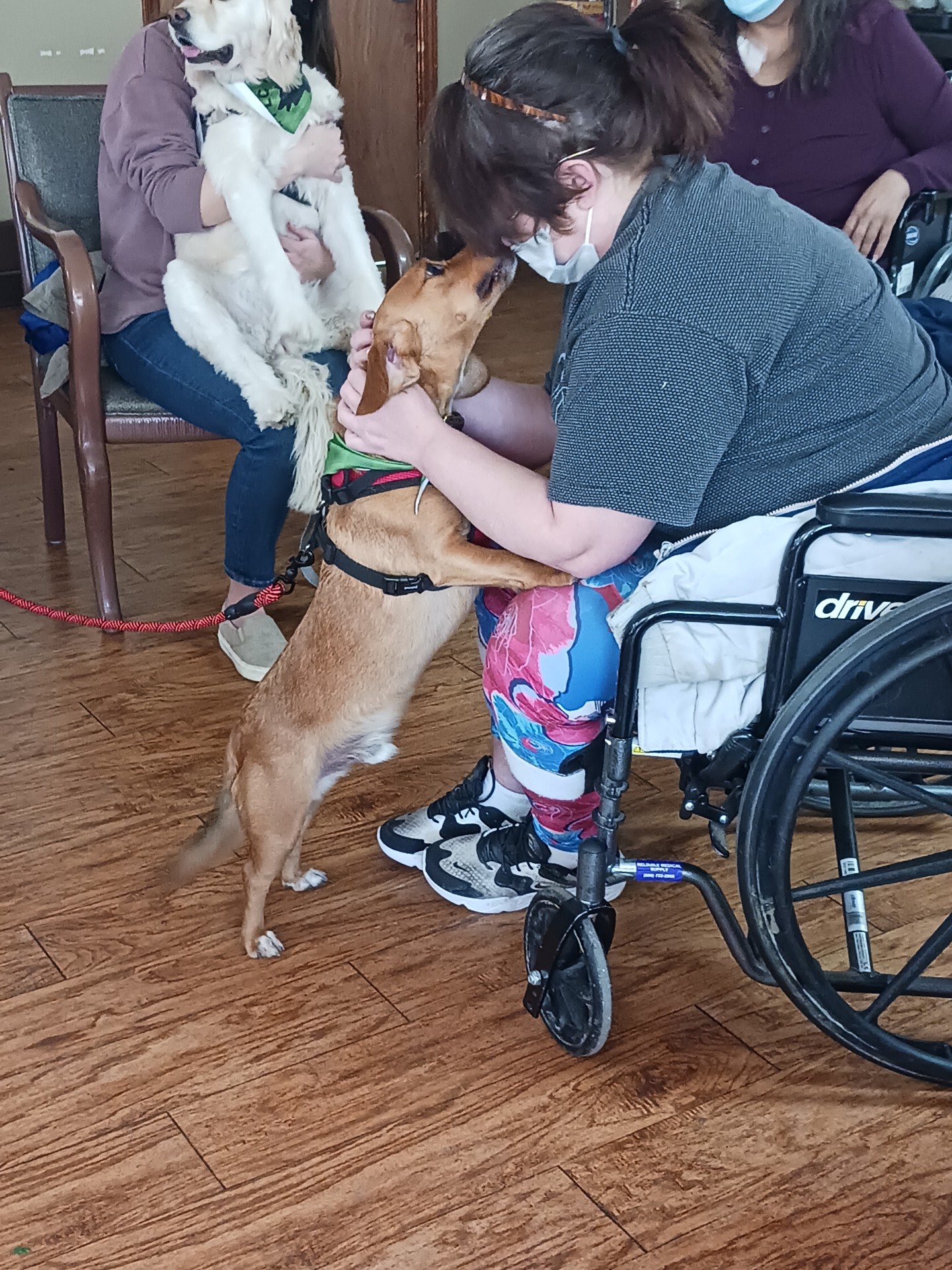 Sites
From senior living facilities, to youth shelters, various organizations have realized that the love and therapy provided from pets is unrivaled. If you are interested in having Pet Power visit your organization or an organization you are connected with, let us know and we will discuss in more detail the program and site waiver.
Volunteer Orientation
This is a chance for new and prospective volunteers learn more about the program, become acquainted with other volunteers and staff, as well as share experiences and learnings. All are welcome. Pets are not required for this orientation
2024 Dates:
Dates TBA
Temperament Assessment
This is the time when we assess the pets. We have a veterinarian assess and determine if the animal would be a good fit for now, or if the animal needs a little more time and training. Pet health records are due at this time. Health forms and Temperament Assessment forms available below.
2024 Dates:
 January 30th @ 6:30pm
More dates TBA
All volunteers are required to complete the applicable forms, assessments and/or waivers.
All cooperating sites are required to complete the Site Waiver
Our story - always being written
How We Got Started
We got our start during the pandemic, out of a recognition that our immediate world is shrinking and in that is an opportunity to match community needs with community resources. As a member of Parkville Presbyterian Church, founder Marcus Flores saw opportunity where need and resources collide.
Where We Are Now
Confident of the need and the resources available, we are building a coalition of leaders, members, partners and support, to be the heart and soul of the Parkville Living Center. Read more here.
Become a Volunteer Today
The Parkville Living Center (PLC) is a new type of community center, one that prioritizes relationship. By signing up you will be able to plug into the needs and resources of our community. Shortly after sign up someone from the PLC will contact you with more information.
Contact Us
Get in Touch. Get Involved.
This dynamic offering depends on you, our community. Reach out, even if you are not sure why, and we can talk about whatever is on your mind.
819 Main St. Parkville, MO 64152