Parkville Living Center
BREAK TIME!
Come take a break with us!
Sometimes we just need a break. Come check out the Parkville Living Center, explore the building or just take some time to yourself – We will take care of dinner.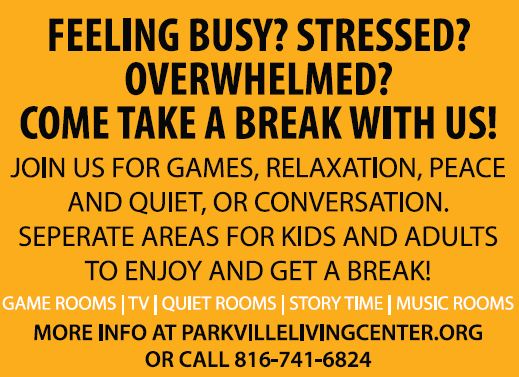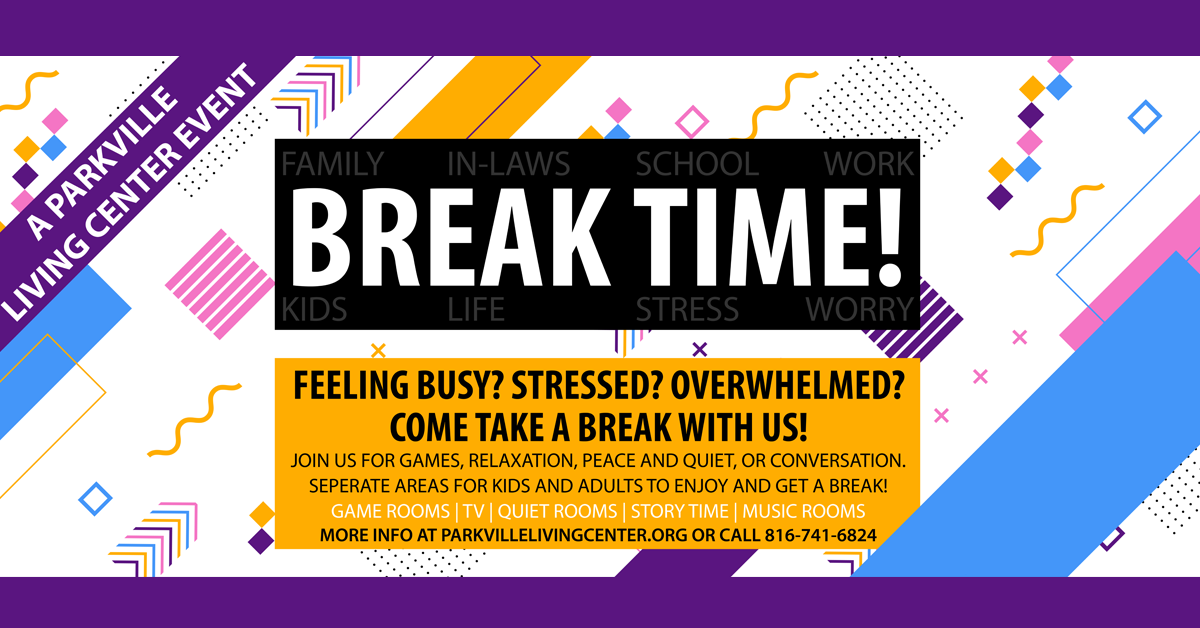 COME BY FRIDAY, JANUARY 20th from 6-8pm
ENJOY FREE FOOD AND A BREAK!
We are listening to the community, and what we heard is that you need a break!
We at the Parkville Living Center are creating a true community space, a place where community members can come without worrying about spending money or having a membership, just a place to celebrate the spirit of love and community. We hope to provide a space, a sanctuary, a community gathering place, where we get to talk and listen to the needs and resources of our community.
Break Time Dates for 2023:
January 20th
February 17th
March 24th
April 28th
May 19th
June 23rd
July 28th
August 25th
September 22nd
October 27th
December 29th
We are here for you, the community. We are a community center that celebrates and makes space for the spirit of love in our community. We are hosting a monthly event where we provide a light meal and ample space for people to come and take a break from the every day hustle and bustle.
We have separate areas for kids and adults, so everyone can find a spot that allows them to relax and take a break. At this time we are not allowing for parents to drop off kids. Parents must stay in the building with their kids.
The Parkville Living Center, Break Time, and all our programing is free. We have no financial barriers to entry. We depend on the support and donations from our community. Please consider donating or visit ParkvilleLivingCenter.org to learn more.
We are here for YOU!
We are located at 819 Main Street
You can enter either through the church doors, or through the doors at the south side entrance. Call 816-741-6824 or email marcus@parkvillelivingcenter.org for more information.
Become a Volunteer Today
The Parkville Living Center (PLC) is a new type of community center, one that prioritizes relationship. By signing up you will be able to plug into the needs and resources of our community. Shortly after sign up someone from the PLC will contact you with more information.
Join Now
Get in Touch. Get Involved.
This dynamic offering depends on you, our community. Reach out, even if you are not sure why, and we can talk about whatever is on your mind.
819 Main St. Parkville, MO 64152