Parkville Living Center
Winter Coat Drive
Collecting winter wear to help those of our community in need.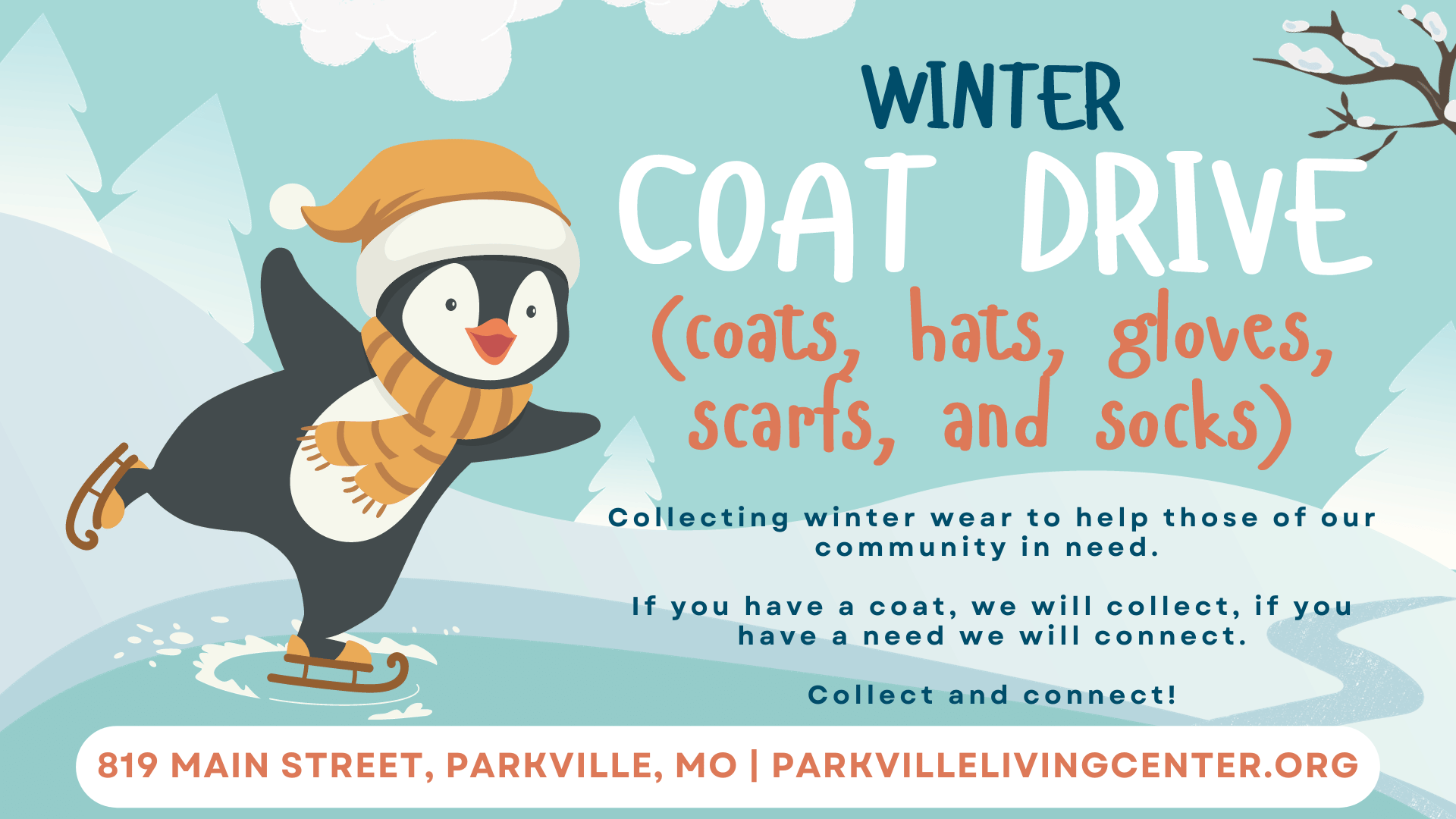 If you have a coat, we will collect, if you have a need we will connect.
Collect and connect!
Every winter we collect coats and other winter wear for those in our community who do not have these items. Many folks we help are international students from Park University, who are spending their first winter in the Midwest, and could use a coat, gloves or a scarf. We encounter others from our community in need as well. You can help. Bring your extra winter wear to the Parkville Living Center anytime between now and when winter ends, and we will distribute your gift to those in need. Anything we have at the end of the season will be donated to the Hillcrest Thrift Shop.
If are or someone you know is in need, send them our way
We are here for YOU!
We are located at 819 Main Street
You can enter either through the church doors, or through the doors at the south side entrance. Call 816-741-6824 or email marcus@parkvillelivingcenter.org for more information.
Become a Volunteer Today
The Parkville Living Center (PLC) is a new type of community center, one that prioritizes relationship. By signing up you will be able to plug into the needs and resources of our community. Shortly after sign up someone from the PLC will contact you with more information.
Contact Us
Get in Touch. Get Involved.
This dynamic offering depends on you, our community. Reach out, even if you are not sure why, and we can talk about whatever is on your mind.
819 Main St. Parkville, MO 64152