Elyssa Ford:
Soothing the "Savage Hearts of Man": Women's Suffrage and Rural Missouri"
Please join Missouri Humanities Council, Parkville Living Center, and AAUW for this special program at Parkville Presbyterian Church.
Thursday, October 7, 2021, 6:30 pm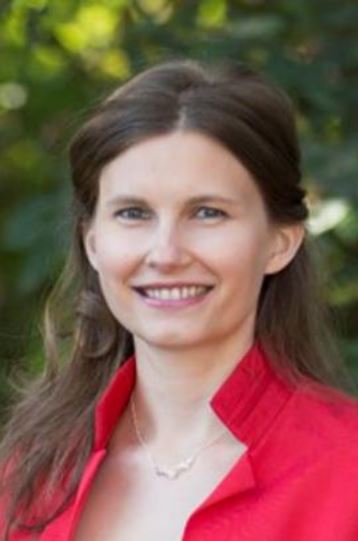 Elyssa Ford is an associate professor of history at Northwest Missouri State University, and her research centers on memory and identity, women's history, and public history education. Ford's forthcoming book is Rodeo as Refuge, Rodeo as Rebellion, and she has related articles in Critical Studies in Men's Fashion and the Pacific Historical Review. She has written on women's suffrage for the Missouri Historical Review and National Park Service. Her work on public history pedagogy has examined academic-community partner relationships, the value of local history to promote student engagement, and the potential and problems that rural museums face.
In person: The meeting will be at Parkville Presbyterian Church, 819 Main Street, Parkville, MO. The site is fully accessible.
Light refreshments will be provided after the program.
Business meeting of AAUW Parkville to follow.

Online: The meeting will also be available via Zoom for those unable to attend in person.
Get in Touch. Get Involved.
This dynamic offering depends on you, our community. Reach out, even if you are not sure why, and we can talk about whatever is on your mind.
819 Main St. Parkville, MO 64152